Ok, so while we focus on all types of beverages here, it doesn't mean that we don't think about food.  After all, almost any drink is taken to a new level with the right food.  I thought I would take a few minutes to relive a great food experience, especially since I haven't had one in a while—a good "foodgasm" that is.  On a recent trip to Paris, I went back to a La Régalade after an 11 year absence. It had been "the" place for some of my French wine trade contacts back in the late '90s.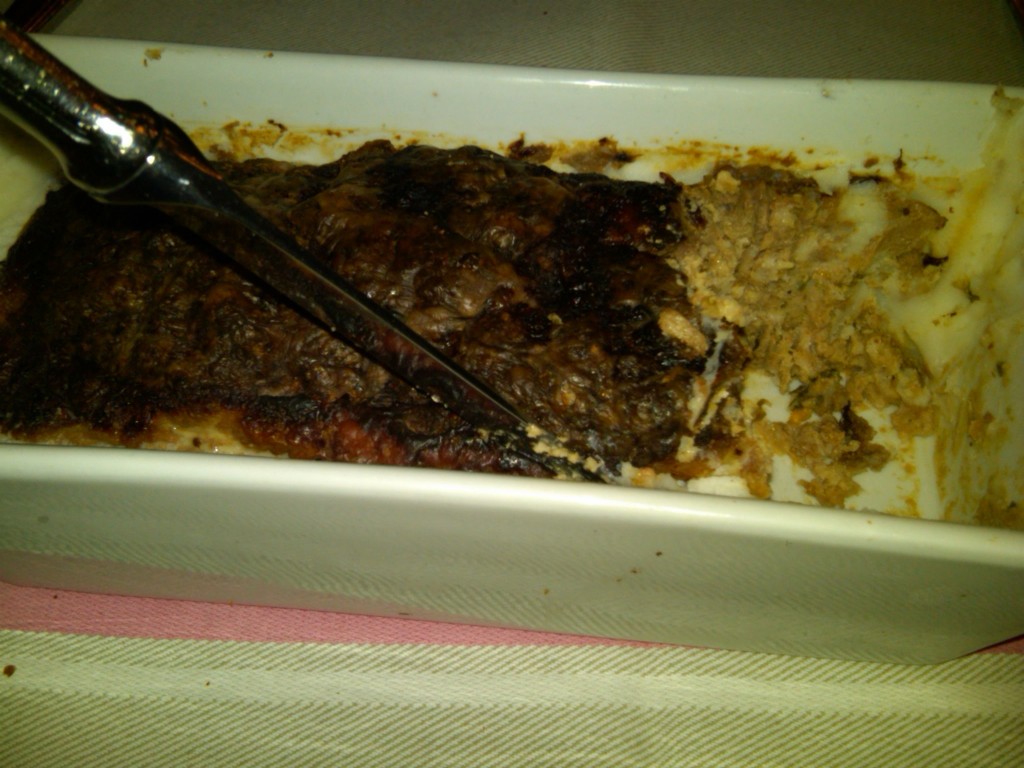 I wasn't sure what to expect as the reviews were all over the map, some saying that the place had lost its mojo and then that the chef-owner had left. The news of another Régalade opening across town was also greeted with foreboding.  At least in the past, restaurant expansions outside the original establishment, for me, have often translated into a loss of quality or at least a diminishment of what made the original place or concept special to begin with. Nonetheless, I overcame my quibbles, the mixed reviews, and allowed my curiosity to get the better of me. I had to see if the magic was still there as someone in the wine trade recently assured me it was.
So, while the wine list was small and limited, as before, it seemed to do its best to offer value and quality.  There were even bottle offerings as low as 12 Euros, in addition to, a few very premium wines at the other end of the spectrum.  Of course, the prixe fixe lunch at around 32 Euros made the trek to La Régalade a low risk proposition, long before analyzing the wine list.
The lunch started with their complimentary paté de campagne and cornichons (as seen above), which my husband and I ate heartily.  I ordered the foie gras, (pictured left) which came with a foamy broth of green peas.  The combination sounded a bit bizarre to me, but it turned out to be the perfect marriage with the foie gras, which had an ethereal custard-like consistency and literally melted in my mouth.  Fortunately, the portion size seemed large, as I had to share this with my husband, who claimed to have never tasted anything quite like it, or that good in a long time.
Also delightful, was the crab salad, which was crisp and clean, with a touch a lemon citrus to balance the crisp celery. The touch of mint added a new dimension to the dish.
The entrée was exactly what I was looking for at lunchtime, a wonderful white fish, Dorade, on top of a bed of spinach with small pieces of what looked like Clementines.
The pig trotters with lentils were savory, balanced with the perfect amount of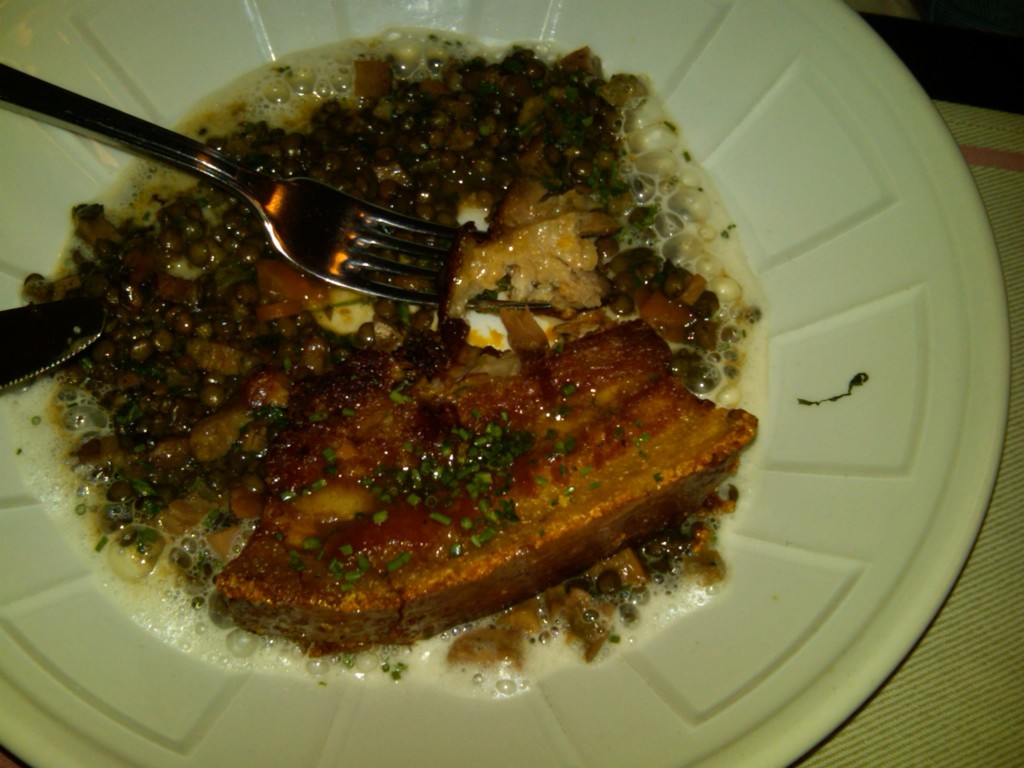 salt and spice—my husband who ordered this could only say that it was "food porn.
The Grand Marnier soufflé was outstanding and every bit as good as one might imagine a soufflé made with Grand Marnier must be—light and airy, subtle candied orange flavors teasing the palate. In addition, to the great value and quality, the portions seemed large and the service was friendly.  After a long culinary dry spell, eating at La Régalade was definitely what the doctor ordered.  I would definitely go back to Paris just to eat at La Régalade again.