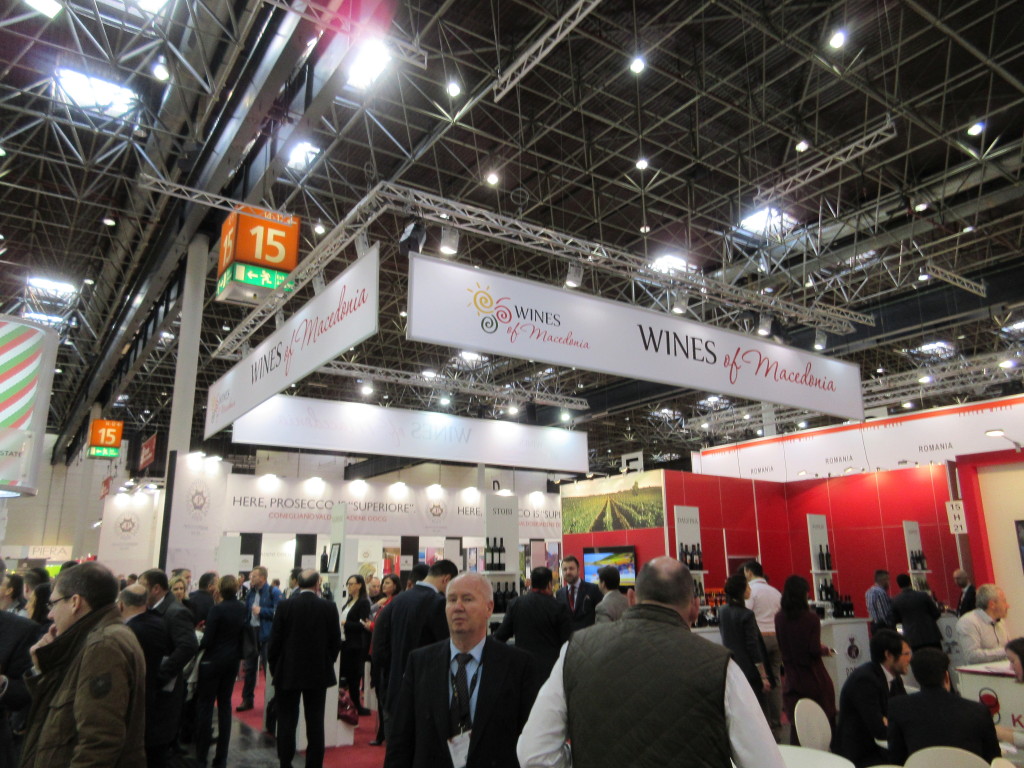 The crowds were thick with exhibitors and visitors excitedly bustling through the various pavilions.  All told, there were over 6,000 exhibitors from 59 different countries and over 55,000 visitors, half of which coming from outside Germany.  Although, the show was a few weeks ago, it has left a lasting impression–everyone who is anyone in the wine and spirit world was there…and then some!  With several huge halls to wade through, one could walk miles and miles each day trying to get to the many exhibitors and to partake in as many of events as possible.
A recap of some highlights:
At the largest wine and spirits show in the world, one expects to see the best wine and spirits, but how about glassware?  And are all glasses and containers alike? I learned that the glass used for a particular wine, beer or spirit can have a profound effect on the taste and ultimate appreciation of the beverage for consumers.
Stops at top glass manufacturers like Zwiesel Kristall, Riedel, Spiegelau to name a few confirmed that great glassware isn't just about being beautiful, but functional as well.  At Spiegelau, I was treated to a beer tasting using a variety of their beer glasses compared to the standard beer glass and was stunned at how the beer's taste changed when it was in the correct Spiegelau glass.
Spiegelau beer glasses are made specific to accentuate the flavors and aromas of a variety of beers.  There is a glass for wheat beers, IPAs and another for stout, for example.
The conventional beer glass made the beer taste hoppy and simple with the nose muted to the point that very little of the aroma's nuances were picked up on the nose.  On the other hand, Spiegelau's beer glasses accentuated the flavors of citrus and spice, the aroma was suddenly fragrant and alive with honey spice notes of the wheat beer I tasted.
At Riedel, I was able to participate in a Champagne tasting using four different Riedel glasses. As a lover of bubbles, I was shocked to learn that my go-to Champagne glasses, the traditional flute shaped glass that seems so tall and elegant actually mutes the flavor and aroma of Champagne.
(Pictured Above) The two glasses on the right opened up the flavors and nuances of the Champagne the best.  The larger glass on the right opened up the Champagne the best, but also caused the bubbles to dissipate faster while the glass right of it seemed to make the most out of the champagne without losing its lively sparkle.
At Zwiesel Kristall, I was able to experience their glasses with wine made by some of Germany's top women winemakers.  Hosted by Andrea Wirsching of Weingut Hans Wirsching, the glasses were a treat to drink from.  It was fun to mingle with the other ladies of wine, too.
Back in Hall 12, the wonderful spirits of Schladerer were shown to advantage.  Several unique cocktails were on offer for attendees to try.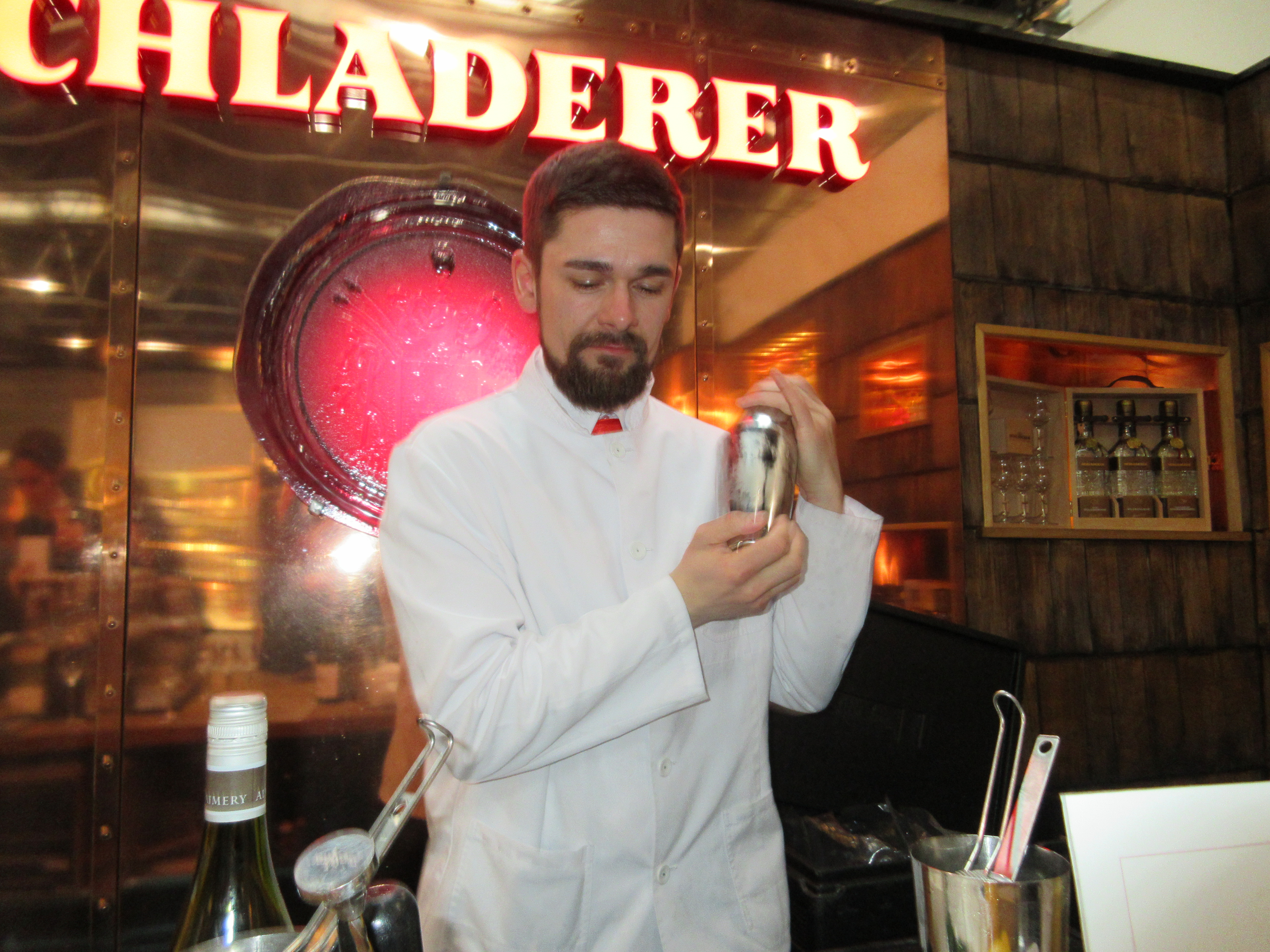 They all looked great, but I limited myself to trying the Huckleberry Finn and Himbeer Smash.
Back at Hall 14, I checked out a vodka producer using mostly grapes.  The vodka was very clean, and seemed to take on some of the characteristics of the grapes used.  Especially delicious with dried meat. I admit that it was the packaging that originally caught my attention, but what is in the bottle is equally as good.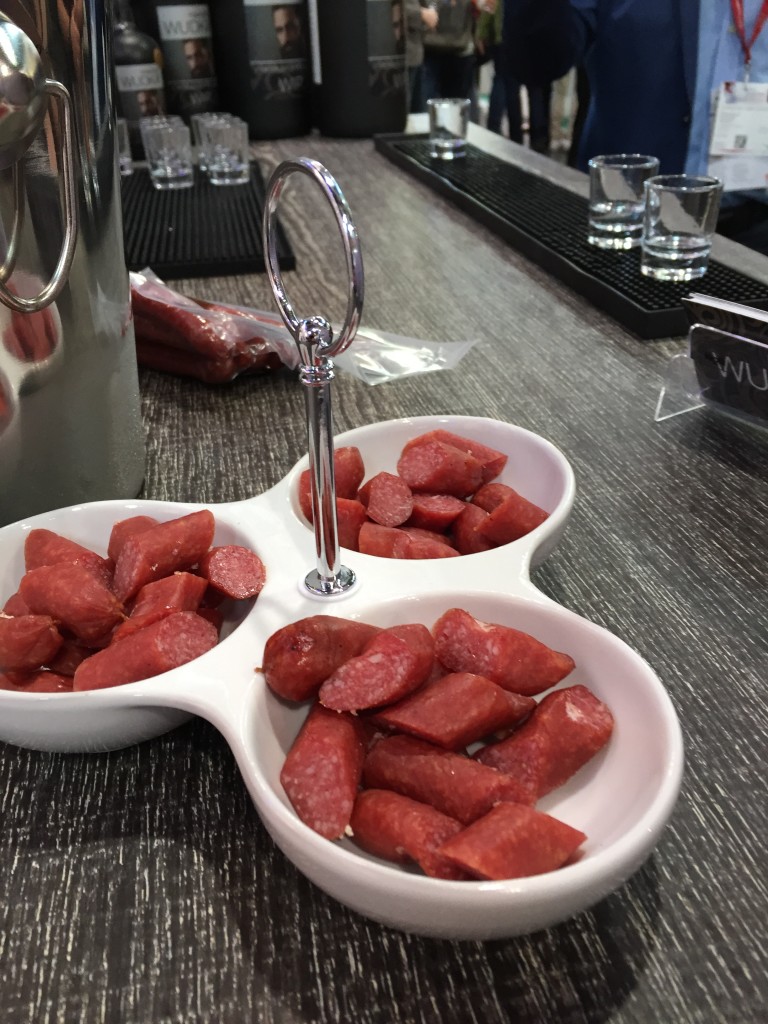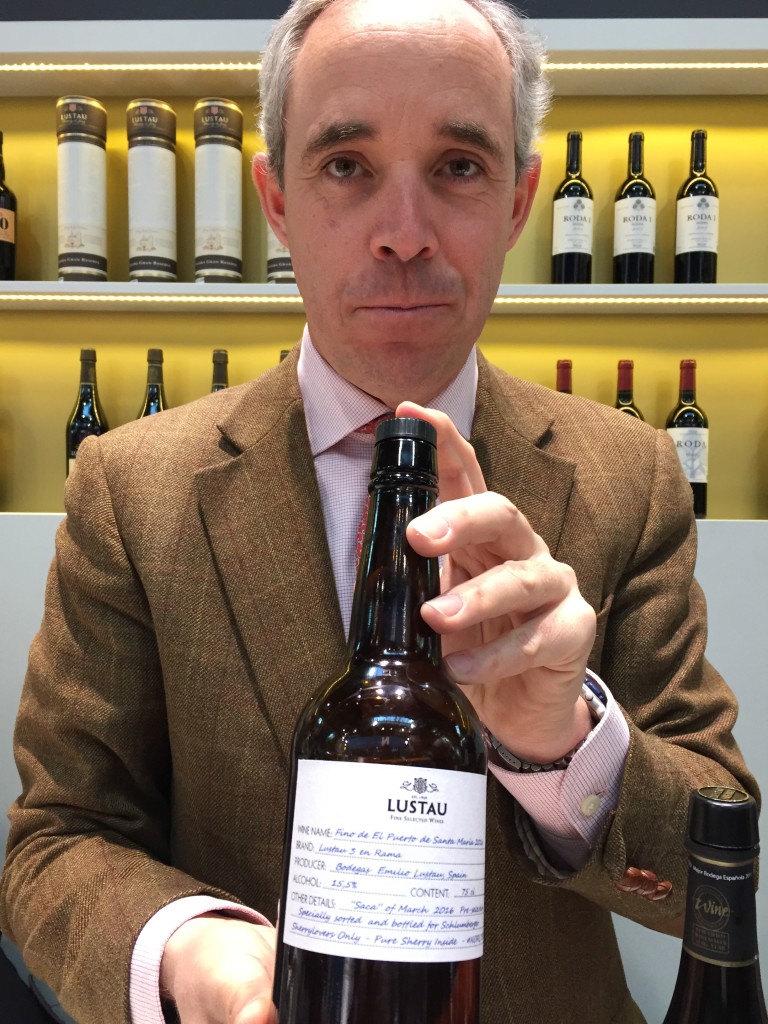 Bodega Lustau is always a sight for sore eyes.  The Amontillado was a beautiful amber color with hazelnut and walnut aromas and on the palate almond flavors dominated.  The Palo Cortado was also showing beautifully, some notes of orange marmalade and pecans.  Seeing Bodega Lustau was a reminder of how great premium Sherry can be, not to mention its versatility in pairing with food. Below is an example of food paired with Lustau Sherry at their bodega.
Off to Hall 10, I was lucky enough to snag Dirk van der Niepoort for a little tasting.  As always, his ports and wine don't disappoint.
The 1997 Colheita exhibited dried dark stone fruit, prunes and black berry and the 20 Year Tawny Port, tawny, dried black fruits and toffee notes of coffee and Niepoort's 2007 Vintage port was dense purple, tightly wound with firm tannins, red and black fruits this port has a lot of time ahead to develop before it is ready to drink.
He also tasted me on one of his wines.  He made a Rose that was just stunning and very unique.  Almost full bodied at the same time as bone dry, with rose petal and strawberry finishing on a very minerally note. This is a serious wine, though.  And, I could imagine all the foods that it would pair fantastically with.
Over in the Hall 14, a number of the VDP were represented.  As always, producers like Gunderloch, von Hovel, Zilliken and Rebholz had stellar line-ups.  And, 2015 was another solid vintage.  I especially liked Gunderloch's Nackenheimer Rothenberg Spaetlese.  It was luscious with minerally, peach, nectarine and lime flavors.
Over in Hall 17, everything Austrian was on display.  I was able to catch up with winemaker Christoph Edelbauer to try a selection of his portfolio.  The whole range was outstanding, but some wines that stood out was the 2014 Reserve Gruner Veltliner.  The wine had a full mouth-feel with lots of peppery spicy notes, lime and nectarine flavors and bursting with lively acidity.
The 20015 Riesling Kamptal was solid and showed lovely minerality and pear with floral notes.  The star of the line-up was the 2014 Chardonnay BA.  Logging in at 120 grams of sugar, 8.1 grams of acidity and harvested at 140 Oechsle, this luscious dessert wine was bursting with apricots, honey and chamomile notes.
Finally, it was time to head over to the Champagne Lounge.  Represented were all the notables; Pol Roger, Billecart Salmon, Lanson and a bevy of grower Champagne producers.  Brimoncourt and A. Robert had some lovely Champagnes worth looking at.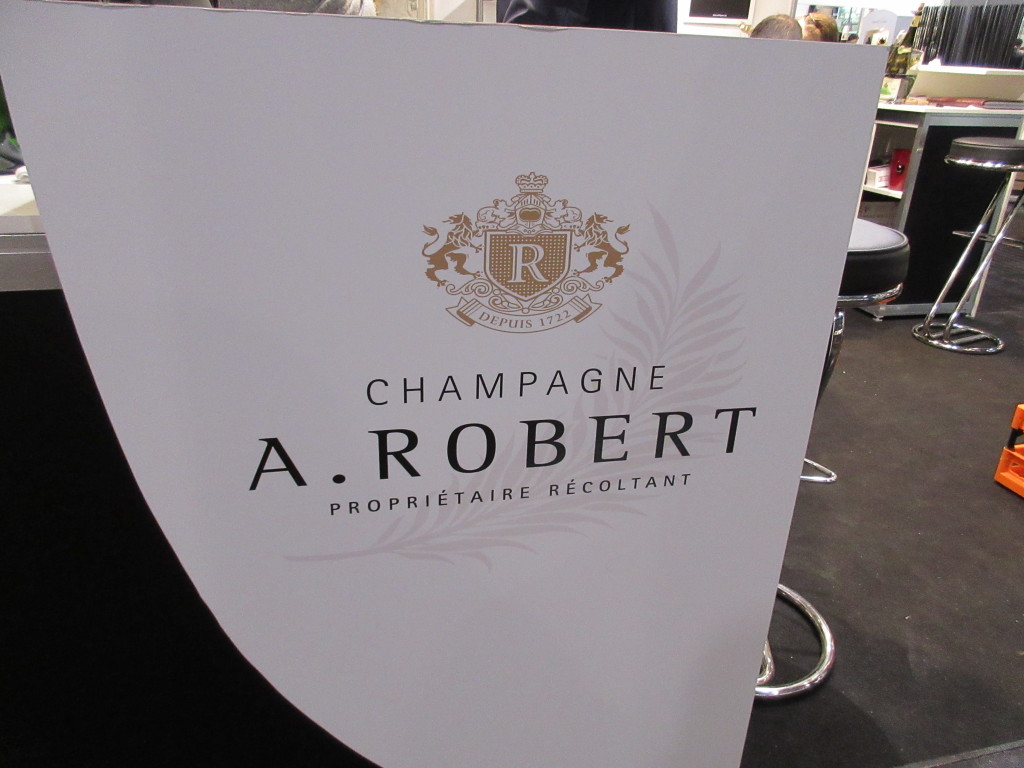 The surprise for me, was the overall topnotch quality of the Duval-Leroy line-up.
The 2002 Brut Nature was everything a zero dosage should be and then some with its purity of fruit expression and precision of fruit and acid balance–it is perfect to drink now.
The Premier Cru Brut Rose and the 2000 Femme de Champagne 95%Chardonnay, 5% Pinot Noir with 5 or so grams of dosage and 14 years on the lees were truly stunning. But, there wasn't a dog in this bunch.  Actually, the whole range was outstanding and I left thinking that everyone should be so lucky as to drink Champagne of this quality at least once in a life time.
Final Note: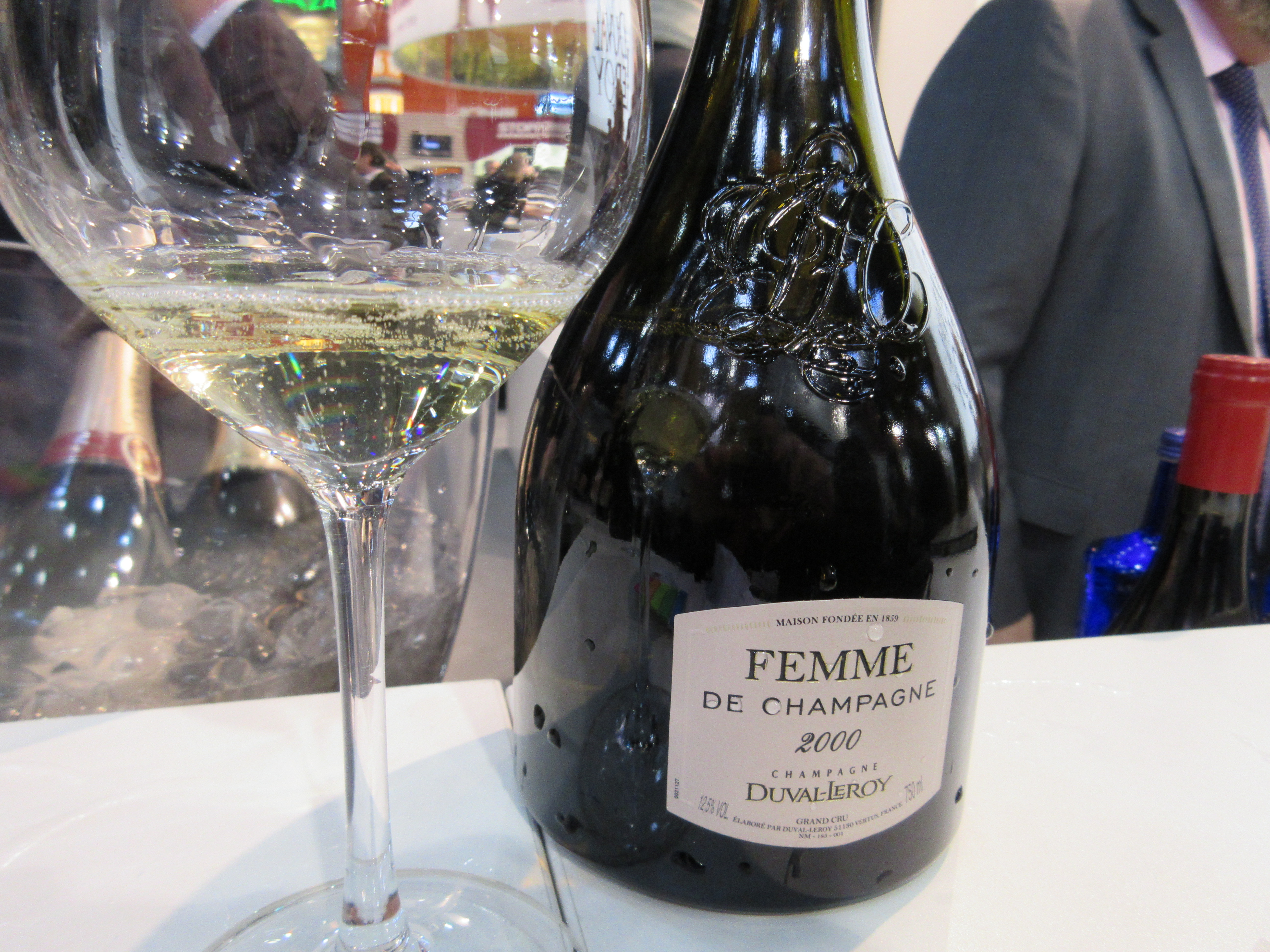 ProWein just keeps getting bigger and bigger each year.  Despite its size, it was well organized and a worthy event for those in the trade looking to make important connections in the industry and to taste the best available.