History was made on October 6, 2016 when Sonoma County Distilling Company of California, USA partnered with the UK's East London Liquor Company to make London's first ever wheat whisky.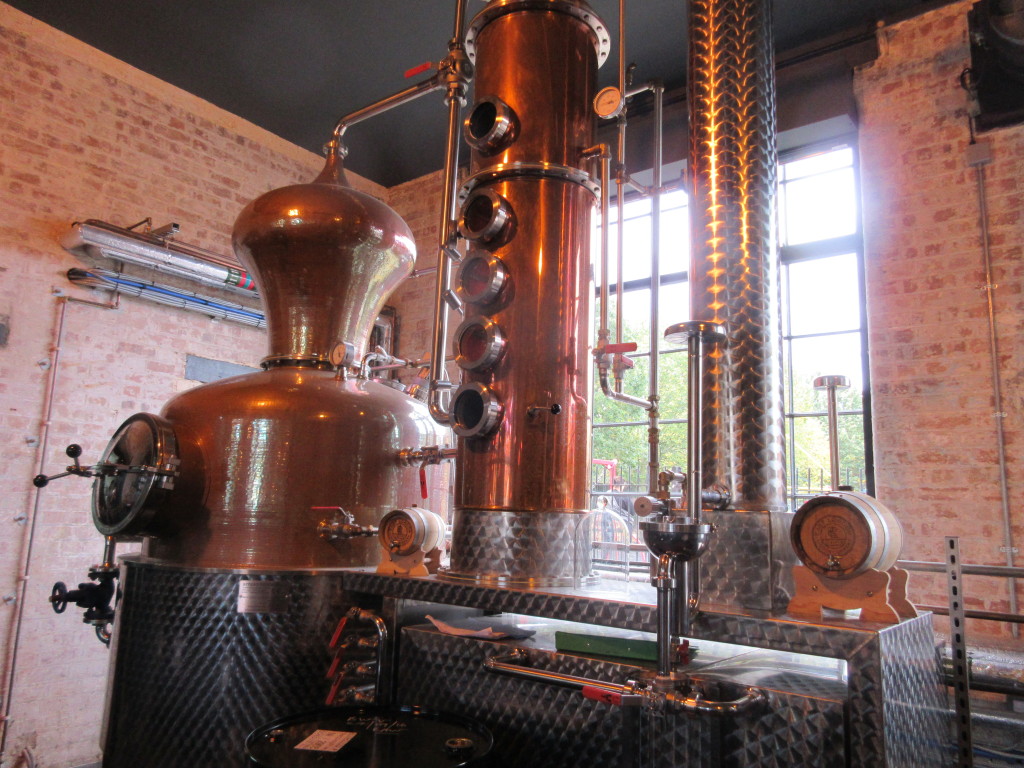 "Working with Sonoma County Distilling was the perfect opportunity to do our very own wheat.  We were able to get help and advice from Adam Spiegel, who's had lots of experience developing his own wheat whisky, while still making the resulting whisky unique to us," said East London Liquor Company's Whisky Distiller Andy Mooney about the transatlantic collaboration.
The mash bill was made by Mooney in partnership with Sonoma County's Distiller, Adam Spiegel and incorporates  60% wheat grown in the UK, 5% corn and 35% Pale Ale Barley.
Speaking a little about the mash bill,  Spiegel, stated his rationale for the addition of Pale Ale Barley to the mix.  "While we're sort of tasting chocolate notes on the back end of it right now…[Pale Ale Barley] will give it a real vibrant flavor.  Wheat is a soft grain and plays off the environment in which it lives, so adding a distinctive barley will give it a lot of extra attention and give it sort of a little kick."
The wash tasted sweet and pleasantly grainy, maintaining a certain weightiness on the palate.  I tried to imagine how the wash would eventually develop into whisky form. The base was admittedly delicious, so logic would dictate that this would be a whisky worth pursuing. Unfortunately, for those curious to taste the end product now, there is three years of barrel aging ahead of its eventual release to the public.
"As two businesses, we're both fairly young. I've been open for six years and they've been open for two, so we're kind of getting our feet wet, and still figuring out what we like to do," said Adam Spiegel.
Sonoma County Distilling Company currently has on offer a Rye Whiskey, an in-house made Bourbon they call West of Kentucky Bourbon, and, of course a Wheat Whiskey.
"We've scaled ourselves up from a nano-distillery to a micro-distillery.  I hope in the future we will be considered the whiskey distillery of California," said Spiegel about  Sonoma County.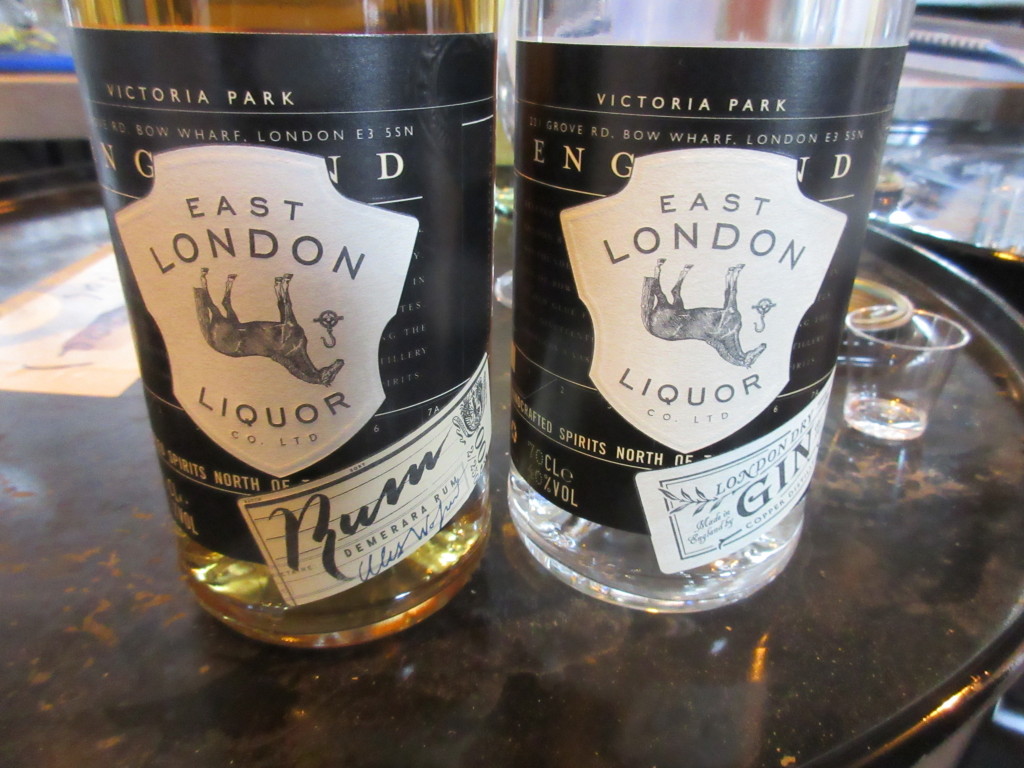 East London Liquor Company currently offers a variety of premium Gins, Vodka, a Rum and Whisky, not to mention this new Wheat Whisky collaboration.  They also boast a bar on their premises, for those interested in a trying a variety spirits from around the world.
"Since we opened in 2014, we have worked continuously to produce honestly-priced, innovative spirits for the UK and we are delighted to be bringing whisky production back to the historic distilling area of East London following the casking of our pioneering London Rye® in 2015," said Mooney of East London Liquor Company.