Hattingley Valley Wines has a problem; they don't have enough wine to satisfy all their customers. Established in 2008, its first harvest in 2010, Hampshire based Hattingley Valley has already developed an enviable reputation of producing outstanding English sparkling wine.
Right out of the gate, two of their first releases garnered world-wide recognition, the first being their 2011 Kings Cuvee, which was awarded number one English Sparkler in Decanter Magazine, and then its 2011 Rose Sparkler which won Decanter Gold.
No fluke, the awards have kept on coming in. And now, just five years in, Hattingely Valley's wines are available throughout the UK and in around ten export markets.
"We know that some of them are the best in the world for sparkling wine, simple as that," said founder and owner, Simon Robinson, speaking about Hattingley Valley's selection of sparklers.
Hattingley Valley Wines was the brainchild of owner and founder Simon Robinson and the result of his desire to diversify his existing commercial farm.
"I had been interested in wine, for many, many years, and English Sparkling Wine had been getting a reputation for good quality product. So, the key to this was finding the right people to help us," said Robinson.
Enter winemaker Emma Rice, the next key figure in the Hattingley Valley wine story. After completing wine-making gigs in Australia, Tasmania and California, Rice came back to the UK to regroup and map out her next move abroad.
But, seeing the burgeoning, dynamic English wine industry unfold before her eyes and meeting Simon Robinson changed all that. Now, Head Winemaker at Hattingley Valley, Rice is an integral member of the Hattingley Valley team.
Rice caught the wine bug at 18 with her first taste of Krug's 1979 vintage cuvee — somehow fitting given that her current wine-making focus is in making world-class, traditionally-styled sparkling wines.
Although, influenced by Bollinger and Krug, Rice hopes that customers recognize that Hattingley Valley's English sparklers have a "unique style" all their own. What those who have tasted Hattingley Valley wines know, is that Rice has succeeded in making balanced wines that express the pure and elegant fruit unique to England.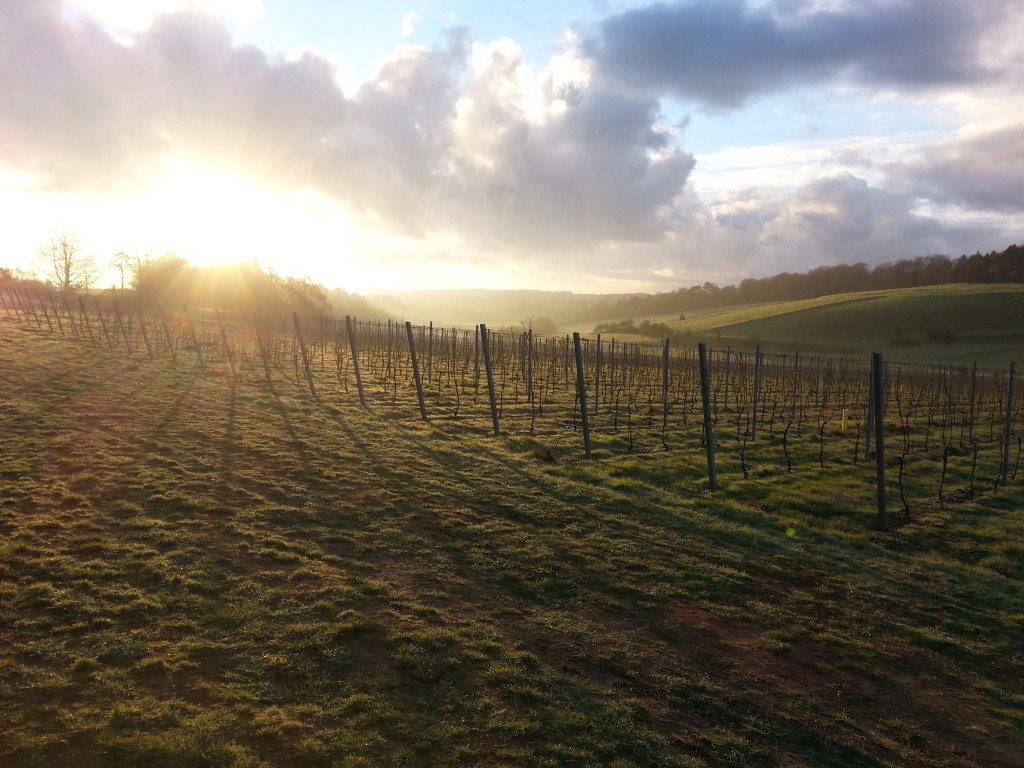 Consisting of 22 hectares of vineyard, located on 6 different sites in Hampshire, Hattingley Valley also sources grapes from partner vineyards consisting of up to 60 different lots scattered across the country. There is no doubt these lots add to the complexity of Hattingley Valley's wines.
And as might be expected, the estate mostly focuses on the traditional Champagne varietals of Pinot Noir, Pinot Meunier and Chardonnay, with special emphasis on the early ripening Pinot Noir clone Pinot Noir Précoce or Frühburgunder, a key ingredient in Hattingley Valley's award winning sparkling Rose.
The estate currently features four sparklers in their line-up; a Classic Cuvee, Rose, Blanc de Blanc and their top of the line sparkler, the King's Cuvee. Each cuvee has its own distinct style and place in the range offered at Hattingley.
Rice explains, "for the Blanc de Blanc we're looking for the very finest, purest, elegant Chardonnay of characters, then with the Rose we are very much looking for a really lovely balance between the Pinot fruit, acidity and then the sugar at dosage and a very, very delicate color," continues Rice.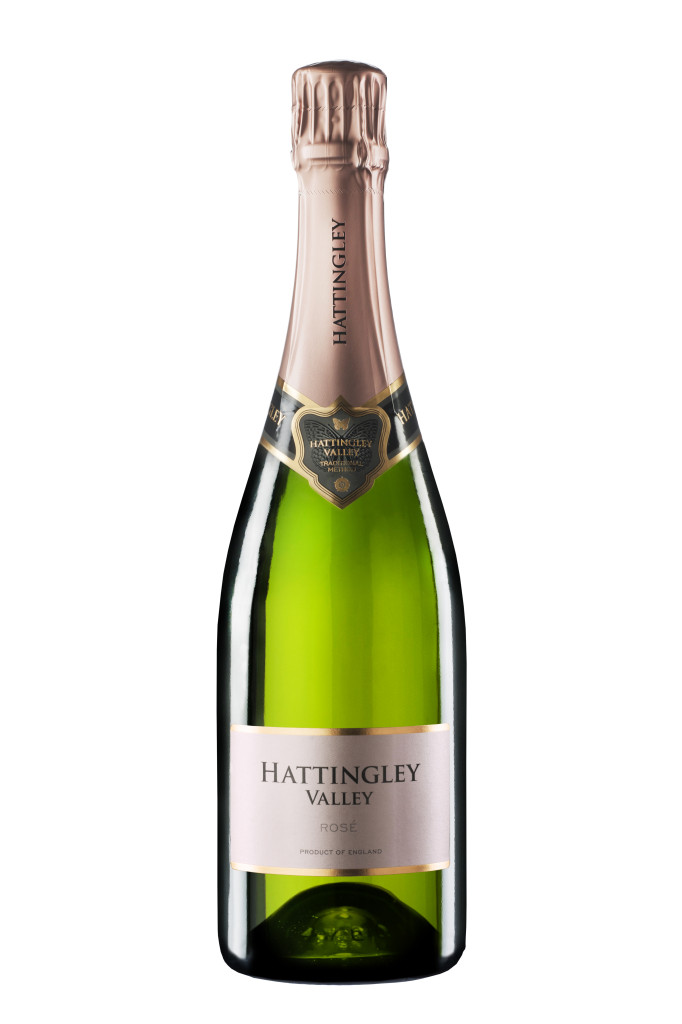 "With the Classic Cuvee it's very much more a rich style designed for earlier drinking, so there'll be a higher proportion of the barrel fermented juice in that and it'll be more of a balance between the Chardonnay, Pinot Noir and Pinot Meunier, designed to be released after 12-18 months on the lees," says Rice.
"Then we have our Kings Cuvee, 100% barrel fermented, it comes from our own vineyards and is completely dependent on the vintage for its style," explains Rice.
Of course the English terroir plays a major role in the making of top notch sparkling wines. "We have a perfect climate here in some respects…The climate here creates grapes that are perfect for sparkling wine at this time," declares Robinson.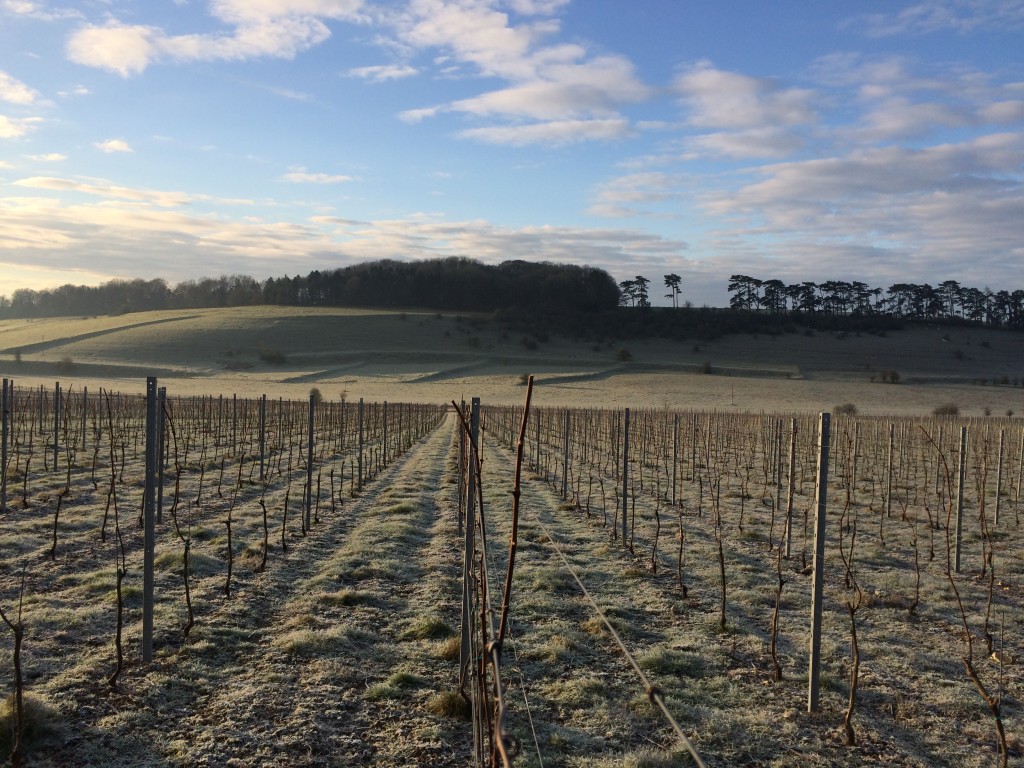 Much of England's and Hattingley's best vineyards are made up of Seaford Chalk soils similar to that found in Champagne. However, England's growing season is cooler and longer than Champagne's, with England's season often ending three to five weeks later on average than in Champagne. This allows the grapes to grow slowly, developing complex flavors without the risk of losing precious acidity. As a result, the English terroir has the potential to create complex sparkling wines with significant aging potential.
Like Bollinger and Krug, winemaker Emma Rice is not afraid to use oak barrels in Hattingley Valley's range of sparklers, musing that Hattingley Valley likely uses a higher proportion of oak than other English estates.
"One of our key signature wine-making techniques is the use of [old] oak barrels…Using barrels and having a lot of lees contact and relatively oxidative fermentation does help to soften the acidity."
With the acids sometimes clocking in as high as 14 grams per liter in any given English wine vintage, learning to tame the high acidity inherent in English grapes is a top priority. However, when accomplished and ripe grape levels are achieved, there is a fresh minerality and a depth of fruit that sets English Sparkling apart from many of its cousins in Champagne, which can seem a tad flabby and lacking complexity by comparison.
"In Champagne we have a challenge with global warming," says Champagne vineyard consultant Romain Henrion, adding "It's too warm, so the malic acid burns very fast." It is these acid levels that are responsible for giving some of the freshness and zippy acidity expected from the best traditionally made sparkling wines.
By contrast, England's variable, maritime climate produces at times too much acidity and can have difficulty in obtaining the ripeness level needed for sparkling wine, despite the fact that sparkling wine is made best with "under-ripe grapes."
"It's more about temperature and the light… because when it's cloudy there is no photosynthesis in the vineyards and when there is no photosynthesis there is no production of carbon matter," explains Romain Henrion, highlighting the difficulty of obtaining grape ripeness in England.
It goes without saying that working in viticulture in the UK is a character builder.
"We are on the extremity of one of the most northern regions there is growing high quality wine" said Hattingley's vineyard Manager Jim Bowerman, adding "It's definitely the place to be if you want challenging grape growing conditions,"
"The biggest challenge we have in the UK is the climate…Site selection is key," according to vineyard manager Jim Bowerman, adding "A lot of our viticulture is about maximizing the exposure of the leaf to the sunshine at every opportunity, and the bunches. We are looking for a perfect gain through the summer so we get that ripeness by October. "
The English wine industry is still young and there is no doubt the full capability of the terroir is still being explored. Nonetheless, the future for English viticulture seems bright. More acreage is going under vine all the time and new players are entering the market, most notably Champagne house Taitinger who recently announced its intention to invest in an English operation.
"I think English wine will grow substantially in the next 20-30 years and will be as available as Champagne," said an upbeat Simon Robinson.
It will be interesting to see how the industry continue to develop. The best of English sparklers have shown they can already go toe-to-toe with some of the best in Champagne. In the meantime, there is no denying that players such as Hattingley Valley are producing some compelling sparkling wines that will please the most discerning of consumers.
"I just hope people enjoy the wines we create as much as we enjoy making them," said Hattingly Valley founder Simon Robinson.
–Christine Warner
Also, check out the Video!