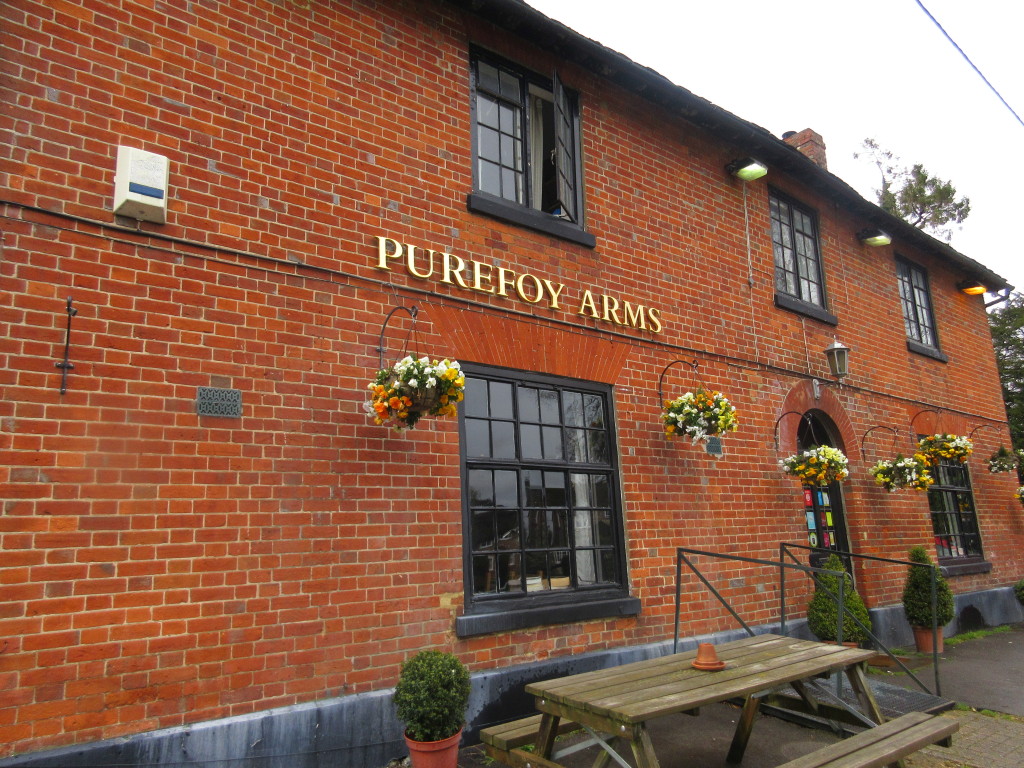 Hungry and a bit lost driving in the Hampshire countryside, I was relieved to find a lone pub open for business and still serving lunch.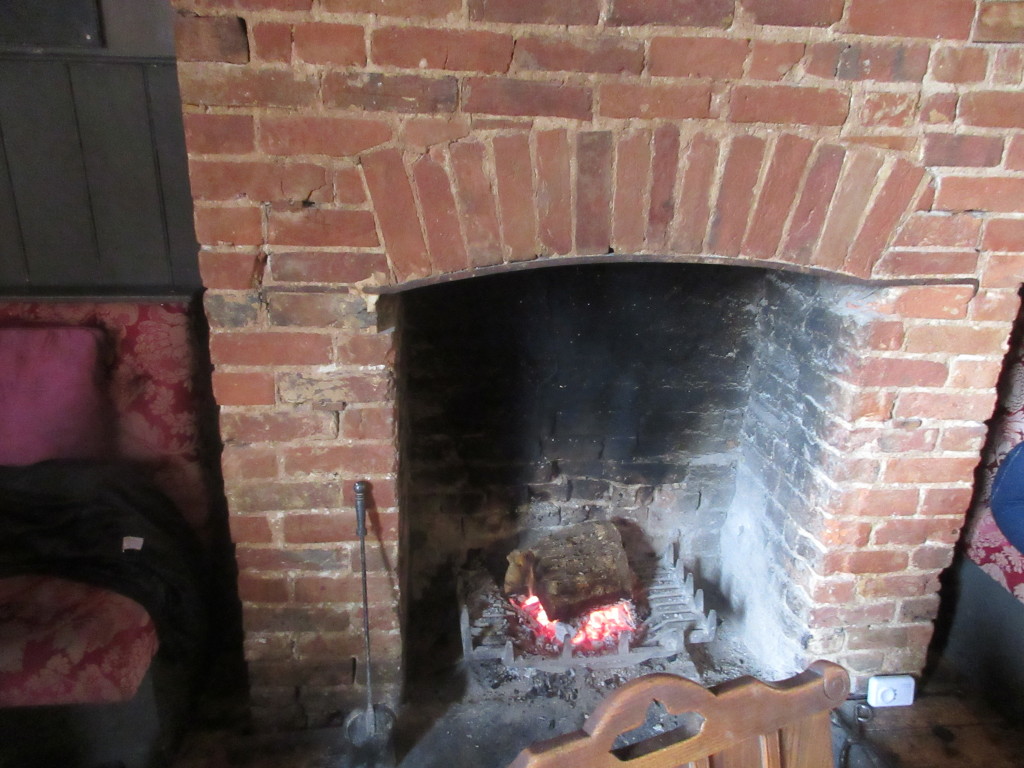 The pub was warm and inviting, a fire burning in the big brick hearth, wooden country-looking tables and chairs mixed with more contemporary style furniture; the place had the casual elegant air of a bygone era.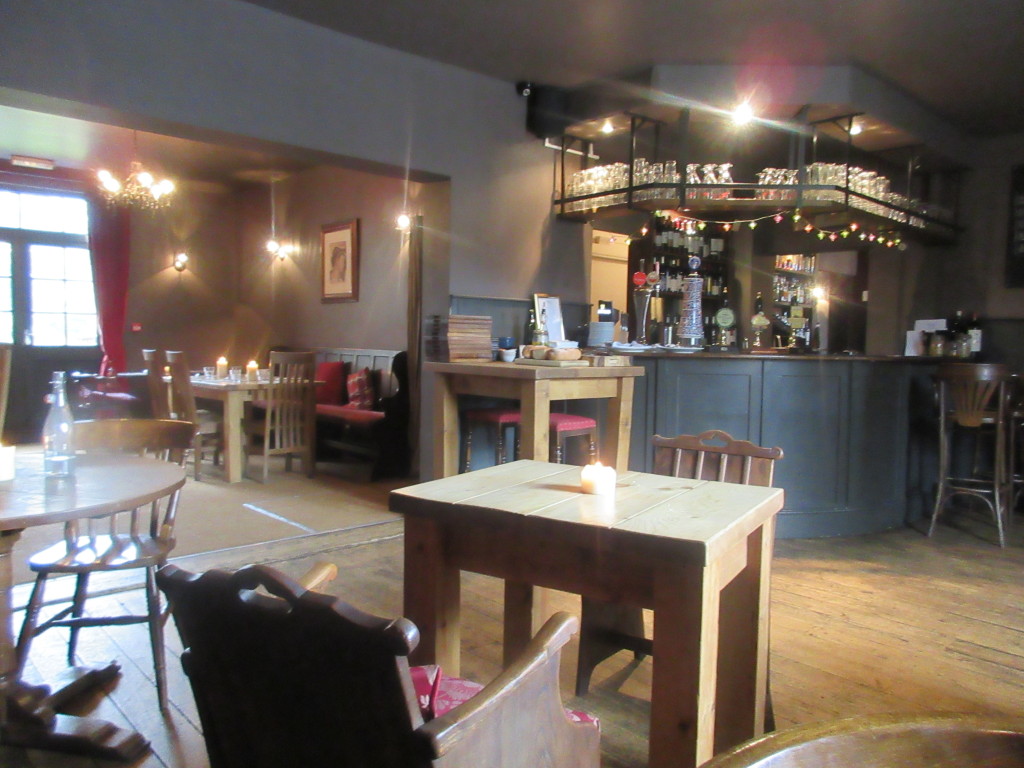 On the chalkboard near the bar,  I was astounded to see written the range of Lustau sherries on offer.   Sherry?!
Not really in the mode of drinking too much as I had to drive, I was interested to see the wine list offering English Sparkling wine by the glass and an assortment of other mineral driven, food friendly wines by the glass.
It was then that I realized that the Purefoy Arms was no ordinary pub.
The establishment's owners combine Spanish tapas concepts with British pub staples and all done to the highest of standards with the best of ingredients.   The menu changes all the time, but most items have a Spanish twist like their Candover pheasant served with red cabbage, morcilla & potato croquette and wild mushrooms.   Not surprising, their sister restaurant Pulpo Negro is, in fact, a Spanish Tapas bar, located in a town about 15-20 minutes away.
I started off by ordering the Chorizo Scotch Egg, a pub favorite, but with the added dimension of Spanish Chorizo.  It came out piping hot, the chorizo flavors married well with the egg and breading, my only complaint being the sauce was a touch bland.
The olives were some of the plumpest, sweetest and juiciest olives.   I ended up ordering two orders of this.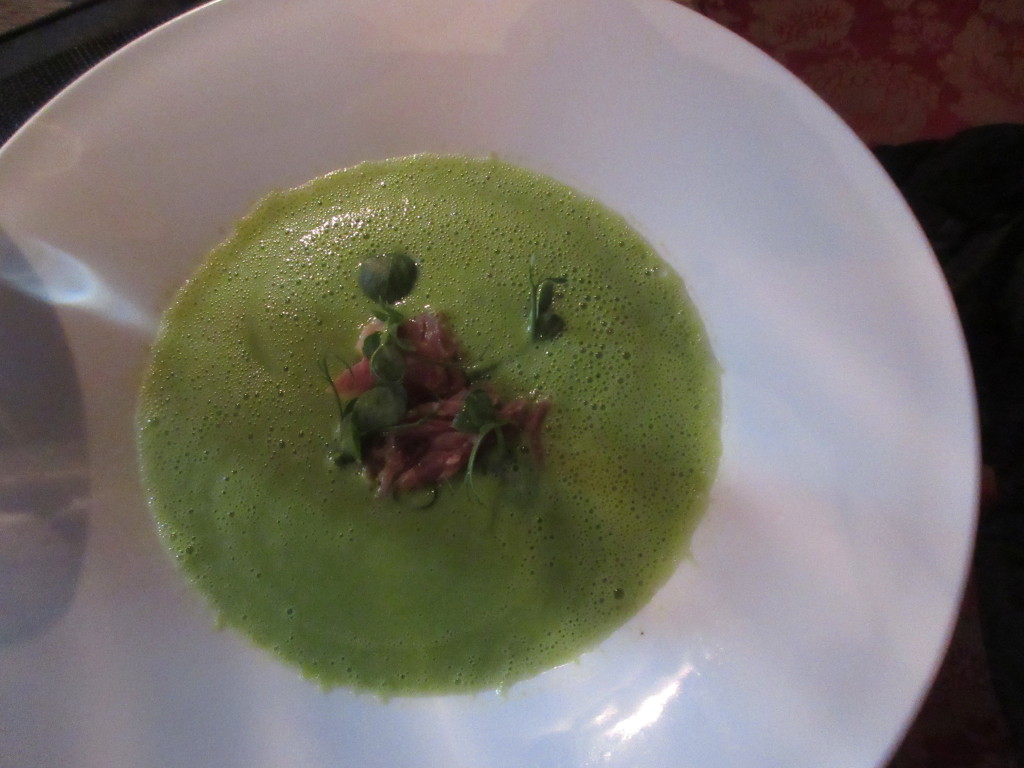 The pea soup tasted as good as it looks.  It seemed like it was just cooked to order, as it had a fresh out-of-the garden taste and was pureed to perfection with a garnish of ham.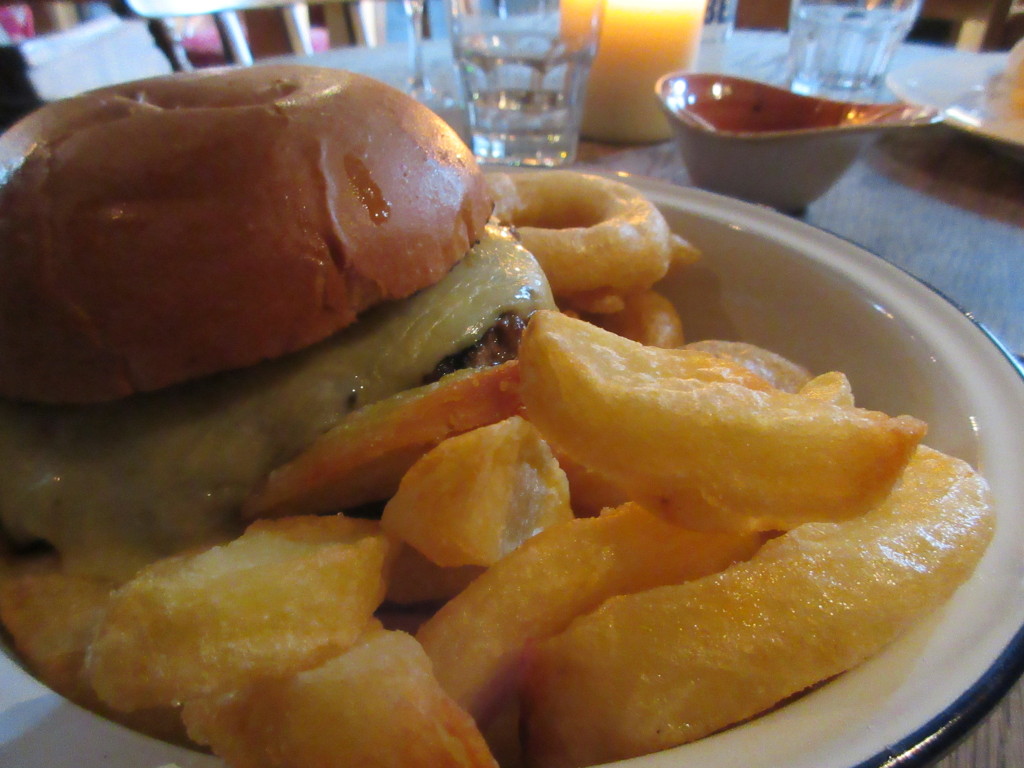 The hamburger was well-done and satisfying, but given all the other great things on the menu, probably not the best or most interesting choice.
The fish in the fish and chip dish was crisp and the fish nice and flakey.  The mushy peas were fresh.  All in all, a solid version of a pub classic.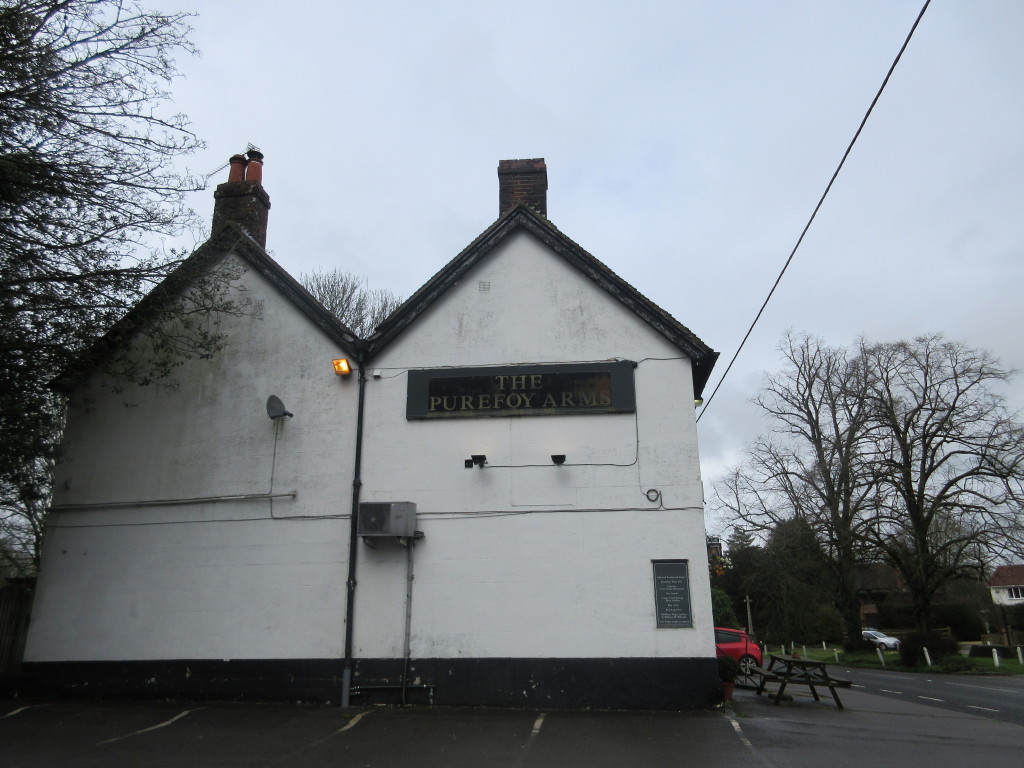 There are truly some interesting items on the menu that need more exploring, examples from their February menu including sparkling Albarino…And, rabbit and clam paella with serrano ham!   The desserts didn't sound half bad, either and there is a chocolate room on premises for those with a sweet tooth.